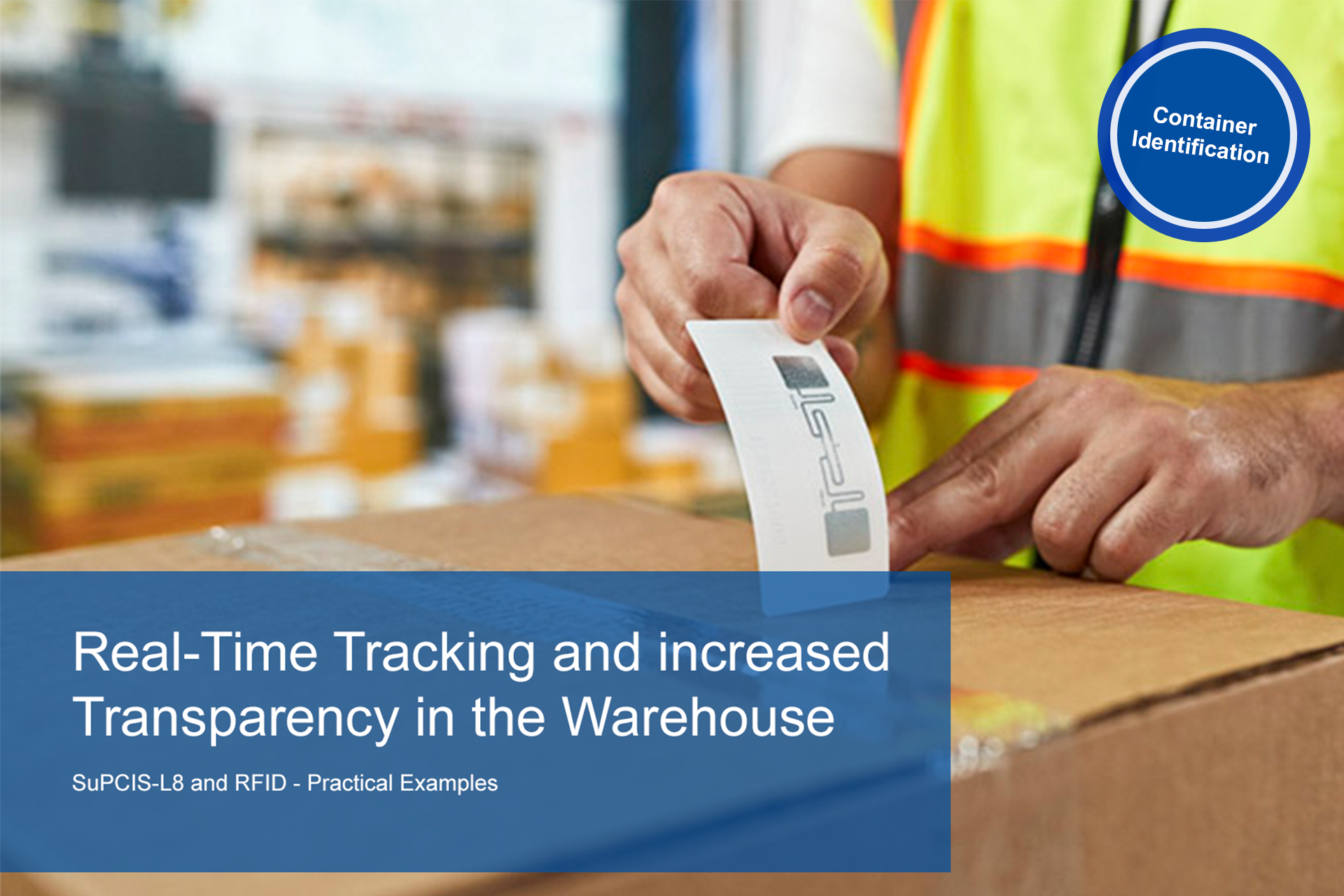 The starting point: the combination of SuPCIS-L8 and RFID enables real-time tracking and increased transparency in the warehouse. Answers to questions such as: "Where are the goods currently located? What has actually arrived" or "Is anything possibly missing from the inventory?" are thus possible quickly and easily.
Do you still remember? In our last article, we have already explained you the variant of individual part identification. This time we would like to present you another implementation option, namely the combination of SuPCIS-L8 and RFID technology as a variant of container identification:
In container identification using the example of the pharmaceutical industry, each tub is equipped with two transponders to ensure unique identification of the tub by means of tub ID. The Manufacturing Execution System (MES) knows which article is currently being produced. The RFID reader in the warehouse is responsible for the identification of the trays and reads the respective tray ID using radio frequencies. After filling the individual tubs with goods, the tub ID is automatically married to the LE number, which remains in all systems until it is actually resolved by scanning at the plant.
Regardless of the form and characteristics of the system solution used at this point: the combination of an RFID technology and our WMS SuPCIS-L8 ensures a variety of synergy effects in both applications – part or container identification. In addition to, faster processes in the warehouse and optimum availability of goods, higher customer satisfaction is also achieved. Information in real time, a higher level of theft protection and potential for increasing turnover are also added.
For whom is the application useful? Regardless of the industry – the application is generally suitable, taking into account technical restrictions, wherever goods are to be registered quickly and easily and their route followed.
Would you like to know more details? Don't hesitate to contact us!