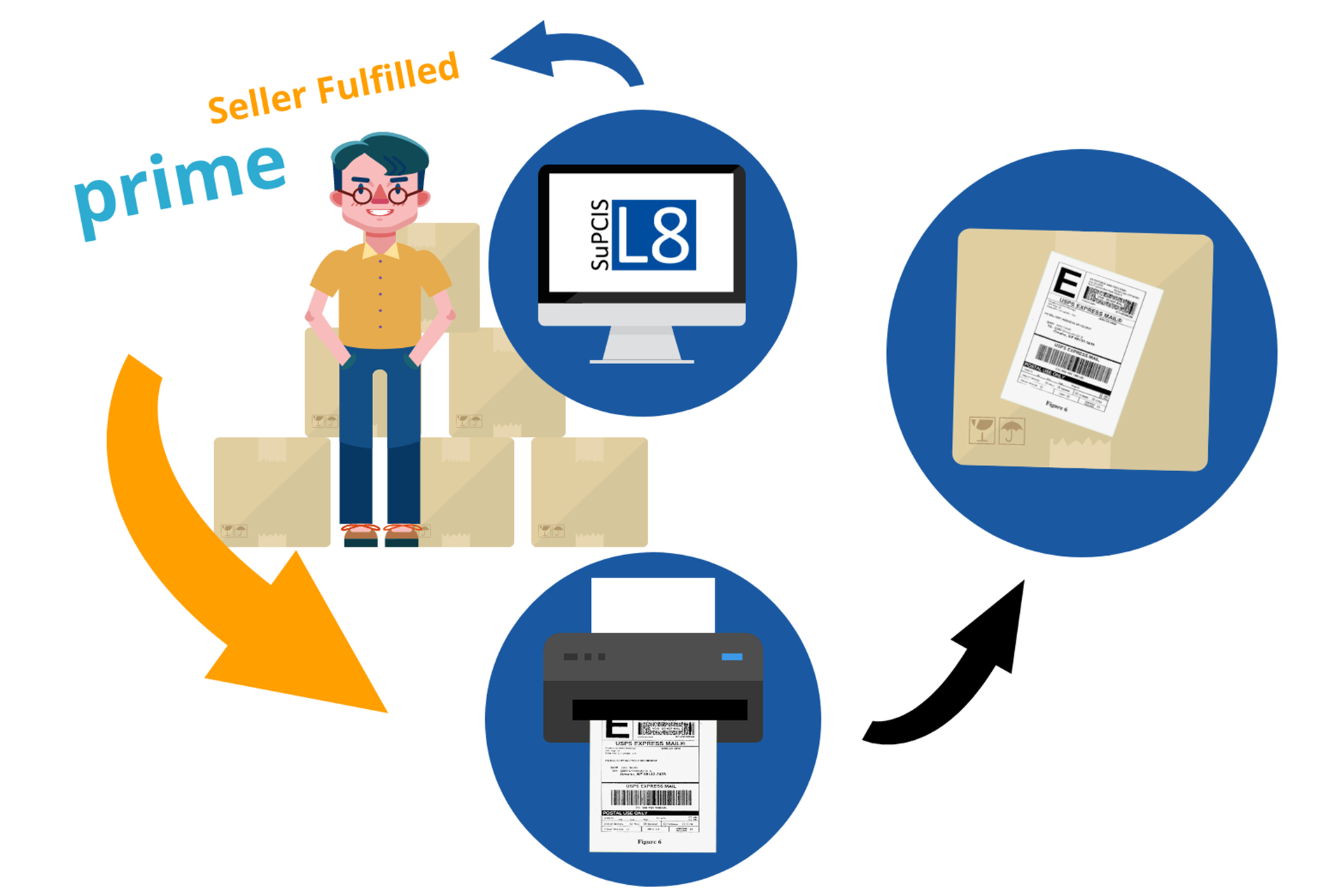 According to a study by the IFH retail research institute, 94% of German online shoppers purchase their goods via Amazon – approximately 17 million are Amazon Prime customers. In other words: for many customers, Amazon is the first port of call when it comes to purchasing products quickly and easily. Many companies also decide to use the online mail order company and sell their goods directly via Amazon as part of a multi-channel strategy. But what to do if you already operate a modern logistics centre and can simply deliver directly to your customers?

In order to be able to offer customers the coveted Prime service, sellers generally have two options: either the goods must be stored directly on site at Amazon ("Fulfillment by Amazon"), or alternatively there is an option of registering for the "Seller Fulfilled Prime" programme and thus being able to ship the desired goods to the customer directly from its own warehouse.

Typically, the "Fulfilment by Amazon" service is used and thus the goods are delivered from the individual sellers to an Amazon warehouse. This has a clear advantage: the logistics services are completely omitted for the supplier. On the other hand, however, there are also considerable financial disadvantages. For example, there are shipping and transport costs for all outward and return shipments, storage fees, classic storage costs according to cubic metres stored and, not to forget, sales commissions squeeze the margin. In the Seller Fulfilled Prime programme, on the contrary, all logistics services are managed within the sellers' own distribution centre - from storage to shipping. However, any company wishing to participate in this programme must fulfil a number of requirements in advance, such as


Experience in the "Fulfillment by Amazon" programme
Adherence to the service levels imposed by Amazon
Use of predefined carriers that are intended for "Seller Fulfilled Prime"
Integration of the Merchant Fulfillment API
With the "Seller Fulfilled Prime API" fully integrated in the warehouse management system SuPCIS-L8, users can quickly and easily acquire the required shipping labels directly from Amazon – automated and without having to worry about employees in the logistics process. In addition to financial incentives, the special benefit compared to "Fulfillment by Amazon" is that the time required for transport from the manufacturer or supplier to Amazon's storage location is completely eliminated. In addition, no separate inventory management needs to be carried out for the goods stored at Amazon. Risks of non-availability and high storage costs are thus immensely reduced. In addition, the "Seller Fulfilled Prime API" in SuPCIS-L8 makes a significant contribution to the ecological sustainability of the entire supply chain. Thus, the existing stocks of goods remain in the supplier's warehouse and are shipped directly to the end customers after the purchase has been completed. The decision as to which goods are to be offered at what time with the Amazon Prime service is also up to the supplier.

Through the "Seller Fulfilled Prime API" in SuPCIS-L8, the user benefits from maximum flexibility as well as maximum profitability and speed!

Would you like to know more details about it? Don't hesitate to contact us!