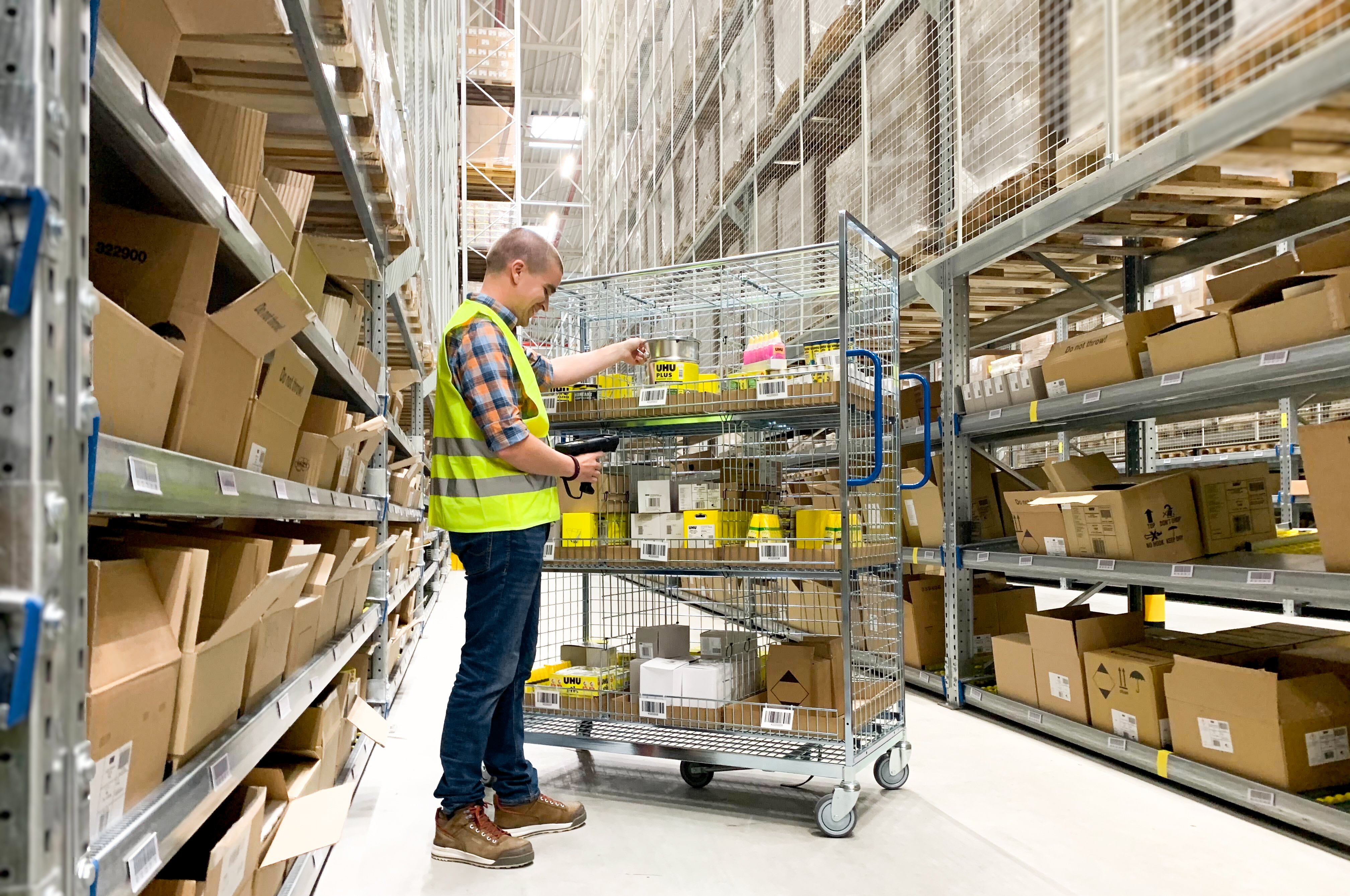 How do I pick an order for dispatch - and that, simply, quickly and efficiently? These are questions that every company has probably asked itself at some point when it comes to processing incoming orders in the warehouse in a timely manner. Especially, the travel times between picking and packing often take up an enormous amount of time, which must be reduced as much as possible. It is not uncommon for the efficiency of the logistical processes in the warehouse to determine the success of a company and thus represent an extremely important component of every warehouse logistics. In short: there is no way around an intelligent picking strategy in the warehouse!
The solution for efficient order picking? Our warehouse management system SuPCIS-L8! With our flexible and powerful modules it is possible to select intelligent picking strategies according to requirements and to optimise the routes in the warehouse many times over. At our customer Moster, we have already been able to design a process with the help of SuPCIS-L8 that enables lightning-fast and yet efficient picking: The high-bay warehouse offers the possibility of storing larger articles and long goods in separate areas. These articles are picked in a route-optimised way with high-speed vehicles and provided with a shipping label directly during picking using mobile printers. In the shelving warehouse, route-optimised and cross-order picking is also carried out using the Pick & Pack method. Here too, the warehouse management system optimises the processes with intelligent logic. The special feature: the dispatch volume is calculated by SUPCIS-L8 even before the picking process and the picking trolley is equipped with the appropriate dispatch containers. The employee picks directly into the shipping containers – this means that there is no need for repacking at the packing stations, but the parcel can be prepared directly for shipping. With these lean processes time and effort per order can be saved enormously.
Would you like to know more details? Then don't hesitate - the complete project report can be found here.