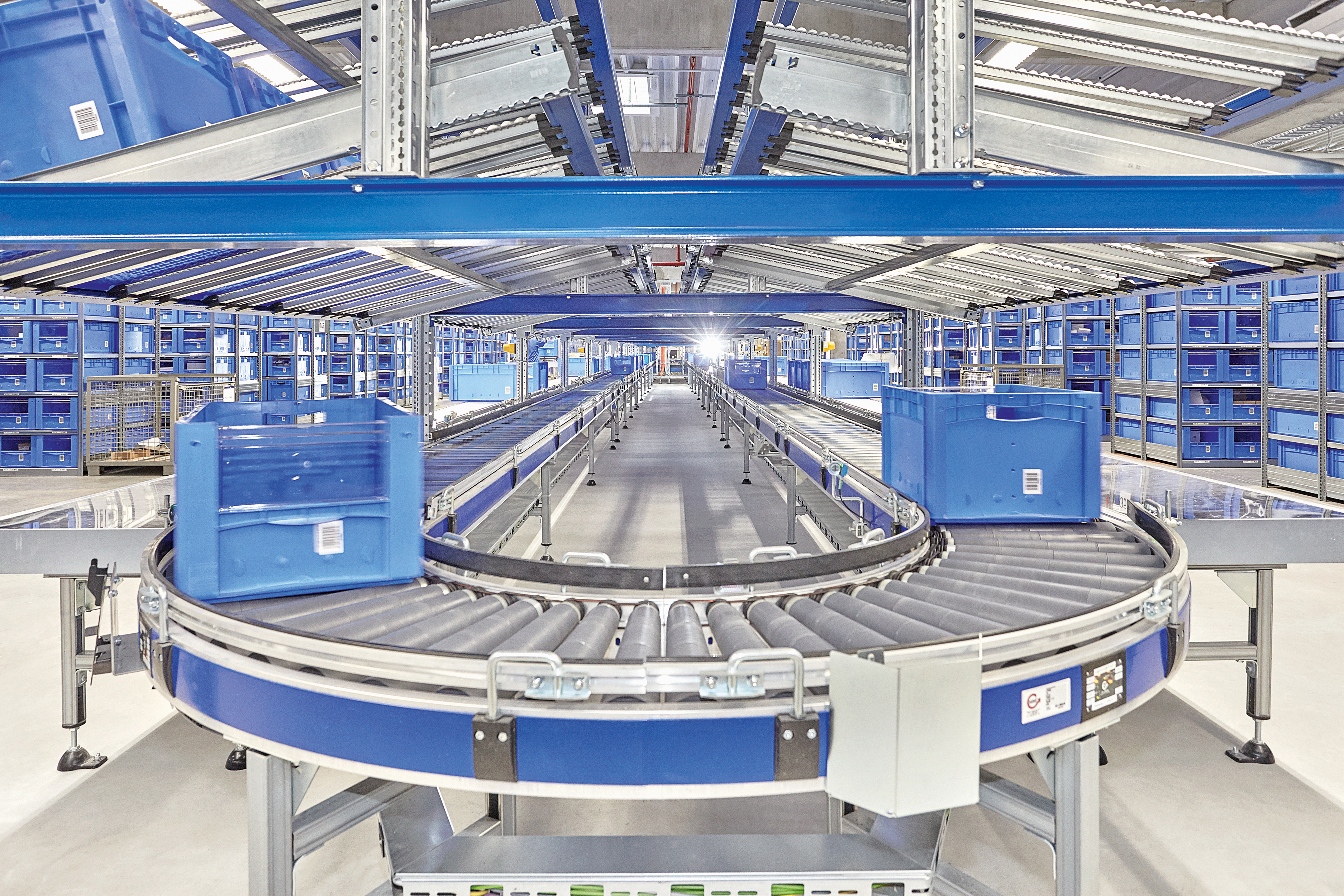 Intralogistics software can be as good as it can be...if the hardware and the technical or mechanical processes around it are not planned harmoniously and ergonomically, a lot of efficiency can be lost.
To find the right technical support, processes must be clearly defined and existing requirements must be recognised. For example, it can be important that an order picker has his hands free or a forklift driver can scan pallets from the forklift. By using the appropriate devices and software on mobile workstations, travel times can also be saved and error rates reduced. Everything sounds good in theory, but what does such a mobile workstation look like in practice?
In the following we present some examples that we have designed for one of our customers:
Mobile Goods Receiving Cart
With the mobile goods receiving cart, the goods can be collected directly from the ramp. Among other things, this saves travel time and minimises additional work steps.
The goods receiving trolley is equipped with an industrial terminal (UTC-515 from Advantech-DLoG) and a wireless scanner (DS3608/DS3678 from Zebra). In this way, the pallets or articles can be scanned directly on the ramp during unloading and recorded in the warehouse management system. The devices are powered by a Li-Ion battery, which is also mounted on the trolley. The terminal offers the functions and performance of a PC, but allows mobility and is much more robust than a conventional laptop.
.
Mobile Picking Cart
The mobile order picking cart is flexible and helps to be able to pick with free hands and at the same time to have all relevant information in front of you at a glance. The order picking trolley is equipped with an industry-compatible tablet (PWS-870 from Advantech-DLoG), which is detachably mounted in a fixed bracket. This allows one tray to be used for several trolleys.
The tablet offers a 10.1" HD widescreen which, in combination with the touch interface of the warehouse management software SuPCIS-L8, not only enables intuitive user-friendly operation, but also provides all information for the order picker in a clear and easily readable form.
The integration of product photos can also reduce error rates.
The tablet is complemented by a wireless Bluetooth ring scanner (RS5100 from Zebra), which leaves the hands free for picking.
Thanks to an integrated scanner, the tablet can also be used separately for other warehouse management tasks, such as stock transfer or spontaneous stocktaking.
Here too, both devices are powered by rechargeable batteries.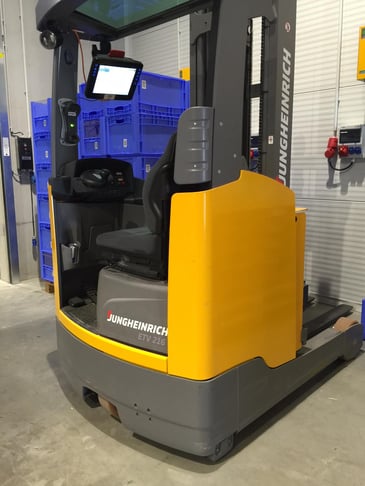 Ergonomic Forklift Workstation
The ergonomic forklift workstation makes all picking and replenishment tasks possible from the forklift.
An ultra rugged, touch-enabled stacker terminal (DLT-V83 from Advantech-DLoG) has been mounted in the stacker with a special vehicle mount - a ball arm allows flexible alignment for the perfect viewing angle. To avoid unnecessary recharging times for the terminal, the power is drawn directly from the truck. The terminal is complemented by a robust wireless scanner (DS3608-ER from Zebra). Housed in a cradle directly on the forklift, the DS3608 enables omnidirectional scanning from a long distance and can optionally be equipped with a mobile printer (ZQ630 by Zebra), which allows relabelling of articles directly on the shelf, for example.
Questions about the product? Our hardware expert Ingrid is there for you!