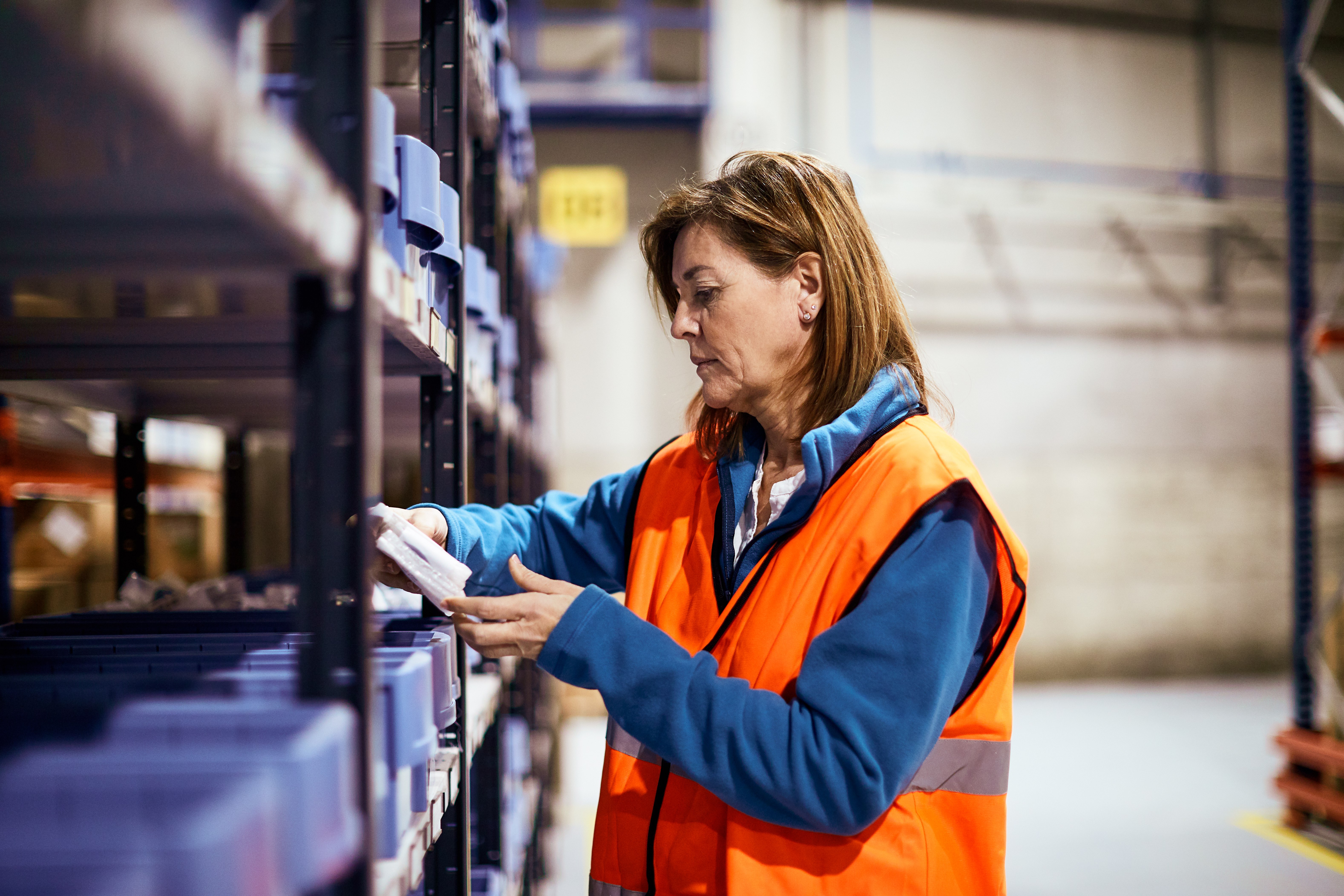 Probably one of the biggest challenges for many companies in the warehouse: the processing of returns - a thoroughly laborious and time-consuming process, which has developed into an essential component within the entire supply chain. After all, the goods ordered do not always remain in the customer's possession. Possible reasons for a return delivery are, for example: the delivered product does not meet the customer's expectations, several variants were ordered, the goods are damaged or were delivered incorrectly (complaint). But how can returns be successfully managed in the warehouse? Our warehouse management system SuPCIS-L8 offers an efficient and transparent solution for managing returns.

Data as a basis
Basically, each return must be processed separately in the warehouse. In order for the returns to be collected quickly in the WMS, the WMS needs notification data, which can be created in two ways. In the first case, the basic data for the returns item is created directly after the consignment has been loaded to the customer, so that the returns option is already activated in the WMS when a delivery item is delivered for each article. This then remains in the system for a period of, for example, 45 days. In the second case, the information on returns is created when the customer wishes to return the goods. In practice, this means that the end customer announces the return - e. g. in a returns portal, an app or the customer service - whereupon the returns notification is transferred to the WMS via the ERP system.
Physical process of returns processing
In the next step, the physical processing in the warehouse when the return arrives, the returned goods can be easily identified in relation to the article and the underlying delivery item based on the available data and smart processes. A quick search function helps to achieve this goal: for example, by scanning the package number of the return in combination with the display of product images, the correct position can be identified quickly and without any doubt, as order-related properties such as customer name, sender address and order number are stored for each return. Subsequently, the integrity check and the usage decision are carried out. Depending on the result, the goods are then put back into storage, a more detailed QA processing is initiated or the stock is corrected. Through synchronisation with the ERP system, credit note processes and stock availability can be carried out without any loss of time.
Another advantage of returns processing in SuPCIS-L8 is the sorting option by scan and optionally also put-to-light for goods to be put back into stock. In this way, area-clean, pre-sorted and route-optimised storage for returns can be implemented.
Do you want to learn more about returns processing with SuPCIS-L8? Contact us!